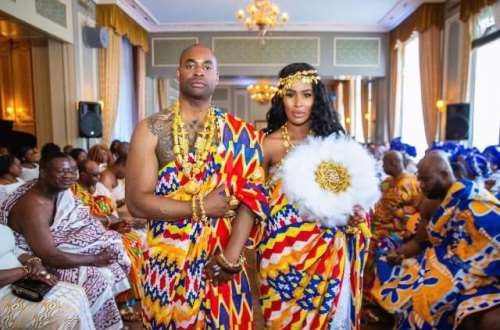 Anytime I see people refer to this type of marriage as Engagement then my heart. ……….
We should choose our English words carefully.
1. This isn't engagement but rather the REAL marriage.
The Bible admonishes us to pay the bride price (dowry) to the parents of the bride.
So upon the receiver of the bride price, the woman automatically becomes your wife.
As per our marital laws, this is a recognized and legal marriage.
When did marriage change into engagement these days?
2. Engagement in the Akan language is called (kɔkɔɔkɔ) "knocking". Knocking is when you are formally introducing yourself as the would-be husband to the would-be wife's family.
This is the time, lists for the marriage and dates are given out.
With knocking in the Akan tradition, you usually go to the woman's family with either your parents and the head of your family.
You use 2 bottles of Schnapp (pantu) and a small token in an envelope.
So when did knocking (kɔkɔɔkɔ) transmogrified itself?
We have maligned and denigrated our tradition and culture, all in the name of religion but not Christianity.
A typical and a true Christian knows and belief that, the Bible never talked about "White wedding" anywhere in the Bible. But talks about what we call "Engagement".
The Holy Bible says: the man should go to the parents of the woman he wants to marry and pay the "bride price" to the "parents" of the woman.
After it's been accepted, they now become husband and wife.
"You only get blessings in marriage from your parents, not any priest."
So the very moment your parents give your hand in marriage and have consented to the marriage, it has been accepted and blessed by God. Because that's what is required of us by God.
I'm not by this saying, it is wrong or bad to have a white wedding.
I am just correcting the misconception out there by some churches of today and religious people.
We need to read our Bibles.
Amamrɛ, yɛnto ntwene!
Sɛ wonim a, wonim!
CREDIT: REINDORF OWARE – MeYɛ Asanteni.