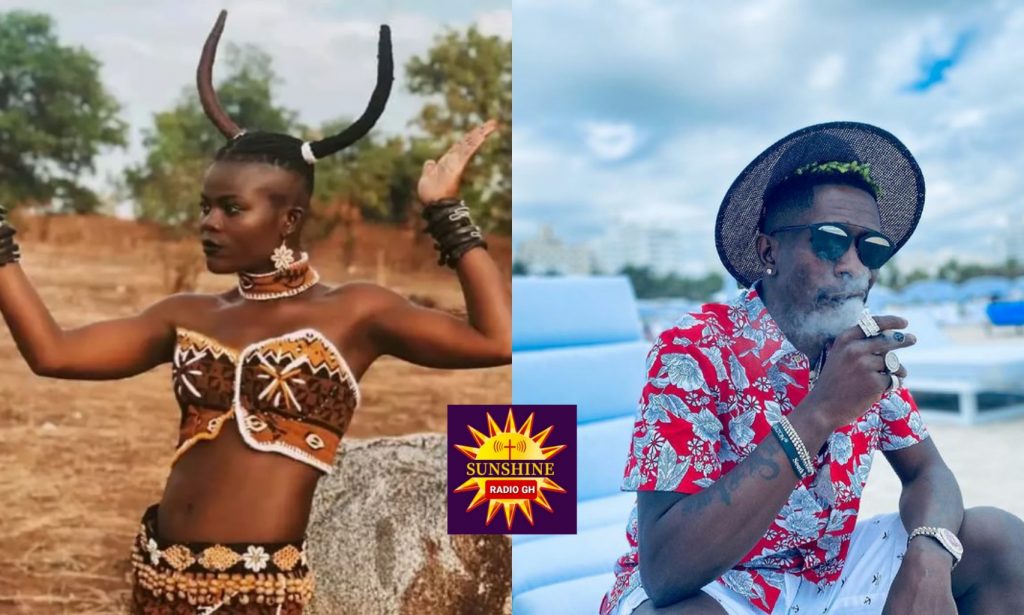 Wiyaala has alleged that Shatta Wale and his team prevented her from receiving her award on Summer Stage with him after performing in Bronx NYC. Wiyaala narrated this unfortunate incident on her official Facebook account. She shared detail of how and why she did not receive her award on stage as per the initial agreement.
"At approximately 6 pm 13th August, Wiyaala was advised that she and Shatta Wale would be presented with a Citation of Merit by Vanessa L Gibson, President of The Bronx Borough on stage during an interval in his performance at @SummerStageNYC. At about 8.15 pm, Shatta wale's performance was paused, and Council Member Vanessa L. Gibson and Wiyaala went to the back of the stage for the presentation of the citations. Vanessa went forward to do the presentation whilst an unknown person advised Wiyaala to wait. The presentation was made to Shatta Wale."
According to Wiyaala's account, initially, this mishap was attributed to the organiser (Summer Stage). Later, a confession from the awarder, Council Member Vanessa L. Gibson, revealed that Shatta Wale's team was behind the plot to prevent Wiyaala from receiving her award on stage with their idol.
"On stage. Initially, Vanessa blamed the organisers(SummerStage NYC) but eventually said that she had been blocked from calling Wiyaala forward by Team Shatta Wale."
Wiyaala is seeking clarification about the whole incident. Accordingly, the internationally-awarded Afropop star refused to accept her award nicodemusly backstage. She has demanded an explanation from Shatta Wale's team and an apology from Vanessa L. Gibson.
"Wiyaala respectfully requests that Team Shatta Wale confirm if they did block Wiyaala coming on stage to receive her citation at the same time as Shatta Wale. And if they did no such thing, then Vanessa L Gibson should account for why she disrespected Wiyaala in this manner on a night of supposed unity and mutual support.
"Unless acceptable and credible explanations are forthcoming, Wiyaala has no intention of accepting the Citation of Merit, supposedly awarded her by the Bronx Borough."
BY: GRACE SOMUAH ANNAN – 3NEWS.COM