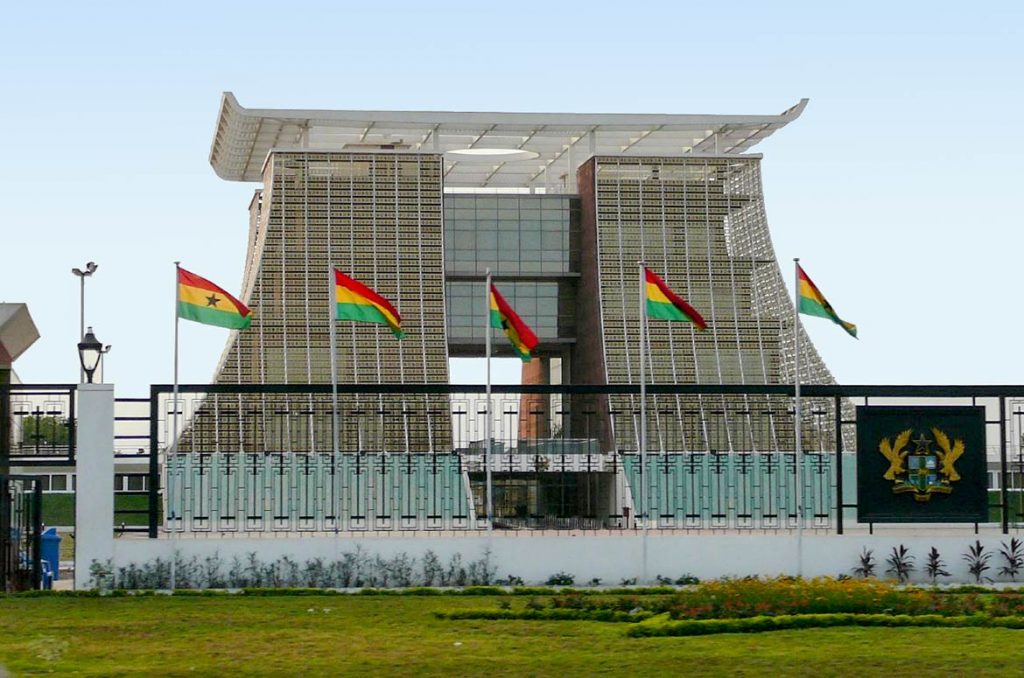 A chronology of key events:
12th century – Various states established by the Akan people emerge and develop the gold trade.
1482 – Portuguese and later other European states set up posts to trade gold with the various Akan states.
1874 – British proclaim coastal area a crown colony.
Late 1400s – mid-1800s – Millions of West Africans are captured and sent as slaves to the Americas and the Caribbean.
1925 – First legislative council elections take place.
1948 – Rioting after British colonial police kill three Ghanaian Second World War veterans during a protest march demanding compensation for their war service. It becomes a milestone in Ghana's struggle for independence.
1957 – Independence for the state now called Ghana, the first country in black sub-Saharan Africa to shake off colonial rule, inspiring liberation struggles around the continent. Kwame Nkrumah is prime minister.
1960 – Ghana proclaimed a republic; Nkrumah elected president.
1964 – Ghana becomes a one-party state.
1966 – Nkrumah overthrown in military coup; Russian and Chinese technicians expelled.
1969 – New constitution facilitates transfer of power to civilian government led by Kofi Busia.
1972 – Mr Busia ousted in military coup led by Colonel Ignatius Acheampong.
1978 – Colonel Acheampong forced to resign; General Frederick Akuffo takes over.
Rawlings Era
1979 – General Akuffo deposed in coup led by Flight Lieutenant Jerry Rawlings. He and former leader Ignatius Acheampong are executed.
1979 September – Lt Rawlings hands over power to an elected president, Hilla Limann.
1981 – President Limann ousted in military coup led by Lt Rawlings after two years of weak government and economic stagnation.
1983 – Lt Rawlings adopts free-market economic policies, abolishing subsidies and price controls, privatising many state enterprises and devaluing the currency.
1992 – Referendum approves new constitution introducing a multiparty system. Lt Rawlings elected president.
1994 – One thousand people are killed and a further 150,000 are displaced in the Northern Region following ethnic clashes between the Konkomba and the Nanumba over land ownership. Its was Otumfuor Asante Hene, Who came in and settle this war, for them to stop fighting between Konkomba and Nanumba in the Northern Region, During Lt Rawlings Government.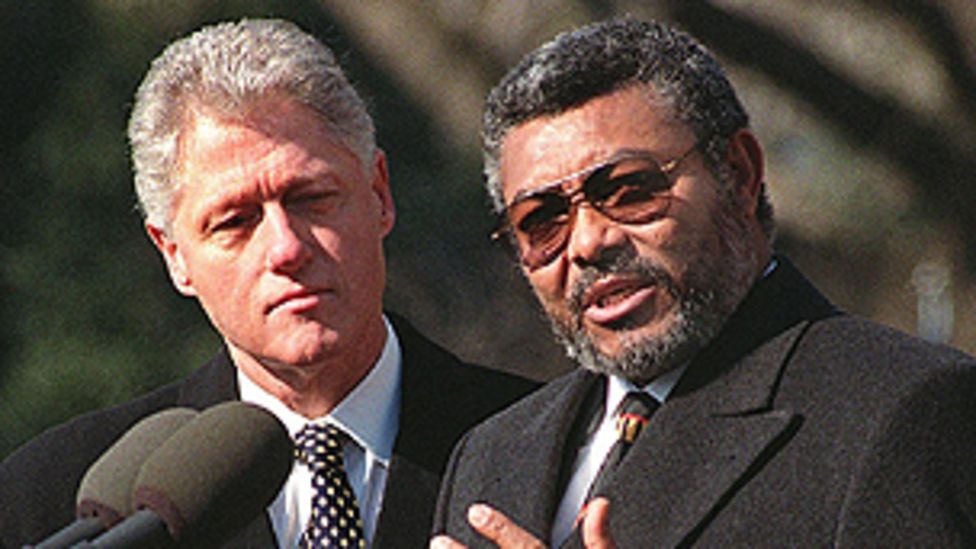 Kufuor elected
2000 – December – John Kufuor beats Vice-President John Atta Mills in the presidential election.
2001 February – Petrol prices rise by 60% following the government's decision to remove fuel subsidies.
2001 April – Ghana accepts debt relief under a scheme designed by the World Bank and the IMF.
2002 April – State of emergency is declared in the north after a tribal chief and more than 30 others are killed in clan violence. State of emergency is lifted in August 2004.
2003 October – Government approves merger of two gold-mining firms, creating new gold-mining giant.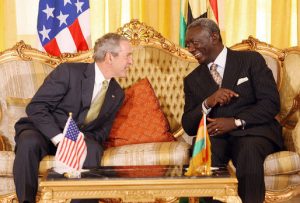 Oil discovered
2007 June – Major off-shore oil discovery announced. President Kufuor says oil will turn Ghana into an "African tiger".
2007 September – The worst floods for more than 30 years cause widespread devastation, destroying much of the annual harvest.
2008 December – John Atta Mills elected president.
2009 July – Ghana secures a $600m three-year loan from the International Monetary Fund.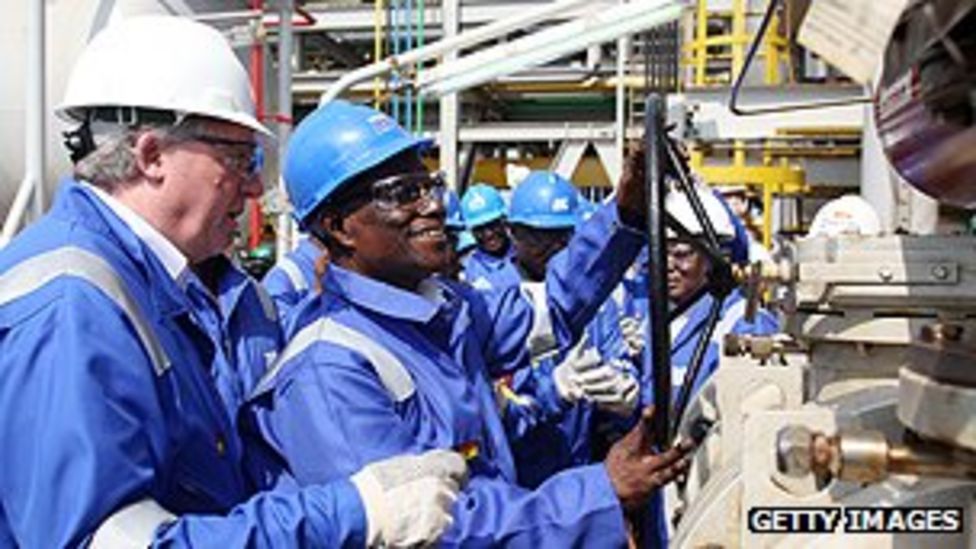 2010 December – Offshore oil production begins.
2011 July – President John Atta Mills chosen as ruling National Democratic Congress party's candidate for the 2012 presidential election, defeating Nana Konadu Agyemang-Rawlings, wife of former President Jerry Rawlings.
2012 June – Thousands are displaced by communal violence in the east, sparked by the exhumation of the body of a Muslim cleric.
2012 July – President Mills dies, and is succeeded by John Mahama.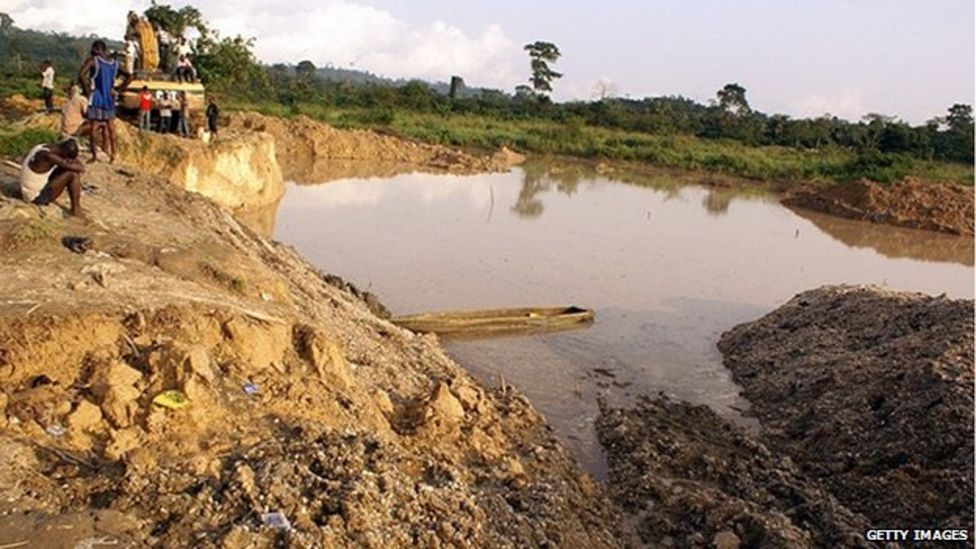 2013 Authorities arrest hundreds of Chinese and other migrants are working in unlicensed gold mines. The government says around 4,700 illegal miners, most of them Chinese, were deported in 2013.
2014 July – Thousands take to the streets to protest against the government's alleged mishandling of the economy.
2015 December – Twenty judges are sacked after being implicated in a high-profile bribe-taking scandal.
2017 January – Opposition candidate Nana Akufo-Addo sworn in as president after beating incumbent John Mahama in an election fought mainly on the country's faltering economic performance.
2017 October – Ghana and Ivory Coast set up a commission to implement an international ruling on a maritime border dispute involving oilfields.
2020 December – President Akufo-Addo wins re-election, although opposition candidate and former president John Mahama alleges fraud.
FROM: www.bbc.com/news/world-africa