DRAMA as Qatar Police Reveals Drastic Measures To Be Taken Against Fans Caught Engaging in One Night Stand.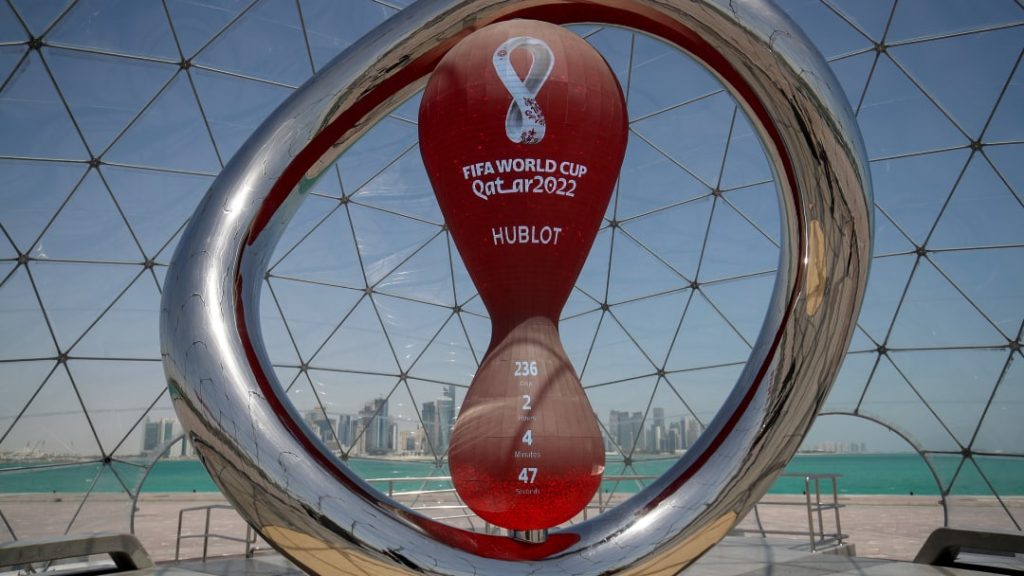 The strict laws in Qatar mean frisky football fans will have a tough time during the World Cup as one-night stands have been effectively banned. It was gathered that s*x ban is officially in place during the global showpiece which starts in November and anyone caught could face up to seven years imprisonment.
Fans have been told to put up their best behaviour during the football fiesta, with FIFA officials also warning that there will be "no exceptions" made.
And there is a growing unease from the UK law enforcement over the possibility of British fans facing severe penalties for "doing everyday things ­accepted at and after games".
A police source said as per Daily Star: "S*x is very much off the menu unless you are coming as a husband and wife team. There definitely will be no one-night stands at thistournament." This decision by Qatar comes as the extreme heatwave in theanUK is forcing thousands to flock to the coast to cool off. The statement added via Wales Online: "There will be no partying at all really. Everyone needs to keep their heads about them, unless they want to risk ­being stuck in prison. "There is essentially a s*x ban in place at this year's World Cup for the first time ever. Fans need to be prepared."
It was gathered that the system which uses 10 cameras to track 29 body points of each player was first adopted at the Club World Cup which was won by Premier League club Chelsea. The technology was also used at the recent Arab Cup which was held inside four of the eight World Cup stadiums in Doha.
BY NANA OWUSU ACHIAW-WONTUMIONLINE.