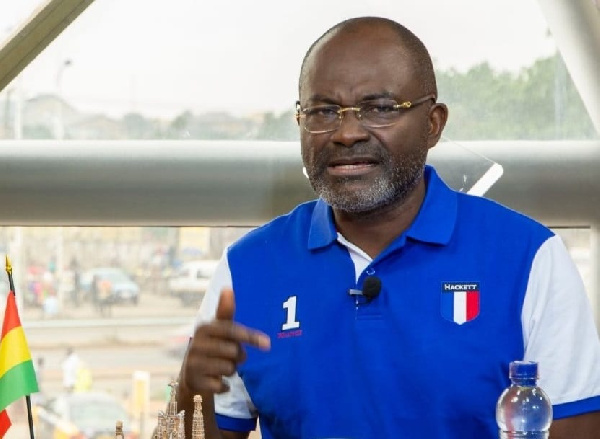 Kennedy Ohene Agyapong is a member of parliament for the Assin North constituency in the Central Region of Ghana since 2000.
He's a well-known business mogul and a philanthropist.
Reports dominating the Ghanaian media conclude he has joined the New patriotic Party, NPP presidential race for 2024.
The NPP held its regional executives' election last week and looking forward to elect the national as the party updates its hierarchy.
Though the pompadour manner of the Bawumia and Alan campaigns on social media, Kennedy Agyapong also stands a chance to win the race due to how he maverickly defends the party over the years.
In Kennedy Agyapong's obsoleted interview on Dentaa Show about a year ago, the interviewer asked him to mention the 5 things he would do if he becomes the president of Ghana.
He said,
"Tourism. I've watched all the successive governments with the exception of President Nana Addo, who tried to do something with the year of return. But he has not done anything with tourism, because that's not where he has to start."

"There are tourist sites that can give us money more than gold because look at the number of people that came to the year of return. The monies they spent were over billions within these short periods."

"Devoid favoritism and nepotism. Favoritism and nepotism will seize. If you're a minister, [and you do something wrong] I'll fire you to set an example for people who'll succeed you. [So people can say] Mr. A, who used to be a good friend of Ken, has been fired. That will send a signal to the subordinates"

"Interest rate. Industrialization will go on when the interest rate is low. No President will come and succeed without this interest rate going down."

"Agriculture. We need large-scale farmers. Advance countries, as rich as they are, they subsidies their farms. That's why rice that is being imported into the country is cheaper than the locally produced rice."

"Technology. We cannot do away with technology."

VIDEO :
BY THI GHANA.